C. Robert Gibson, OD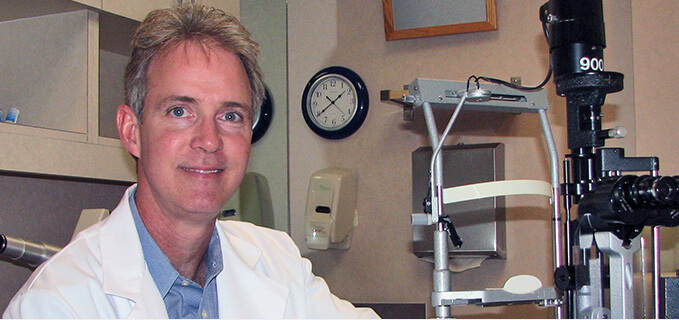 C. Robert Gibson, O.D. is our senior therapeutic optometrist who has been specializing in the diagnosis and treatment of ocular diseases, contact lenses and laser refractive surgery consultation (LASIK, PRK) for the past 18 years in the Clear Lake area. He is a consultant to NASA Flight Medicine and has received awards from NASA for his contributions to the space program.
He has done research and published articles for NASA on numerous vision-related topics. Doctor Gibson received his Doctor of Optometry from the University of Houston, College of Optometry in Houston, Texas and is an Adjunct Associate Professor at the University of Houston College of Optometry. Dr. Gibson has also been the Clinical Director of Advanced Laser Vision & Surgical Institute.
Doctor Gibson and Doctor Teresa Lutz have a private practice in South Shore Harbor, South Shore Eye Associates.
He and his wife, Lorraine, have one son. His hobbies include golf and tennis.