Gregory T. Clariday, M.D.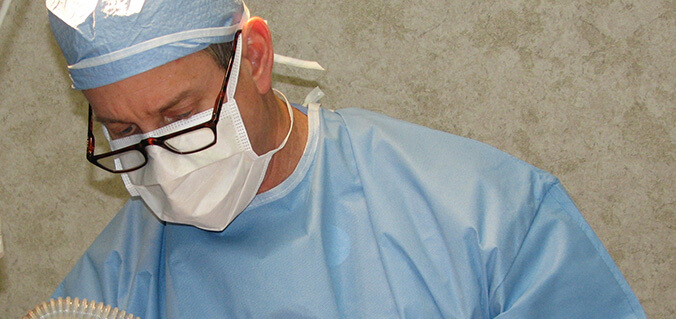 Dr. Gregory T. Clariday is a Board Certified Ophthalmologist, specializing in diseases of the eye. Upon completion of medical school at the University of Texas Medical Branch in Galveston, Dr. Clariday completed a one-year internship at Baylor College of Medicine in Houston, Texas and then completed a three-year residency program in ophthalmology at UTMB in Galveston, Texas. He has been in private practice in the Clear Lake area for more than 20 years. He is a member of the American Academy of Ophthalmology, Harris County Medical Society, Texas Ophthalmological Association, and Harris County Ophthalmological Society.
Dr. Clariday has specialized in diseases of the eye and ophthalmic plastic surgery for over 20 years. He uses the latest techniques of cataract surgery including the innovative ReSTOR Lens. He was one of the first physicians in the greater Houston area to use the CO-2 Laser for skin resurfacing and has performed thousands of plastic surgery procedures with excellent results. At Clariday Aesthetics, Dr. Clariday performs Laser Blepharoplasty: eyelid surgery to correct sagging eyelids, remove fatty pouches beneath the eyes and remove excess skin on the upper eyelids. This procedure can be done in conjunction with Laser Skin Resurfacing to remove fine lines, deep wrinkles and creases, blemishes, and a lifetime of sun damage. Dr. Clariday and his staff offer IPL Laser, Laser Hair Removal, Microdermabrasion, Botox and collagen replacements.
Dr. Clariday and his wife Barbara attend Gateway Community Church and are very active in their community. They have three beautiful daughters, two granddaughters, and one grandson. Dr. Clariday has a deep passion for giving back through his support and participation in medical missions. He currently is the Head of Ophthalmology for The Crystal Foundation and travels semi-annually to Guerrero, Mexico to assist the indigent people of the Copper Canyon region. He also travels semi-annually to San Fernando, Mexico with a medical outreach mission ministry through his church.