Mohammad S. Yazdanie, M.D.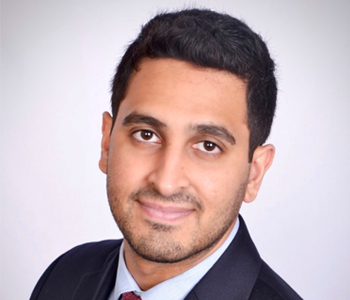 Dr. Mohammad S. Yazdanie is a comprehensive ophthalmologist who specializes in cataract and refractive surgery. His clinical interests include advanced cataract surgery, surgical correction of presbyopia with multifocal and extended depth of focus lens options, refractive surgery, microinvasive glaucoma surgery, diabetes, glaucoma, and dry eye.
Dr. Yazdanie graduated magna cum laude from New York University with an undergraduate degree in biochemistry and earned his Doctor of Medicine from Stony Brook University School of Medicine where he ranked in the top quartile of his class. While in medical school, he conducted research with the National Eye Institute, an organization known for being a key leader in vision research throughout the United States. He then transitioned into his preliminary training in internal medicine at NYU Langone Hospital Long Island and later completed an ophthalmology residency at the Flaum Eye Institute at the University of Rochester School of Medicine and Dentistry. His ophthalmic research studies have been published on a wide variety of subjects, including glaucoma, cataracts and age-related macular degeneration.
In 2014, he received NYU's biochemistry departmental award in addition to being admitted to Phi Beta Kappa Society, the nation's oldest and most prestigious honor society, and Phi Lambda Upsilon, the national honorary chemical society. In 2016, he was awarded an academic merit scholarship from the Stony Brook University School of Medicine and in 2017, was accepted into Alpha Omega Alpha, the national medical honor society.
When Dr. Yazdanie isn't hard at work with his patients or conducting research, he enjoys spending time with his family and exploring new cities and restaurants. His hobbies include playing tennis and cricket.