Duc H. Tran, DO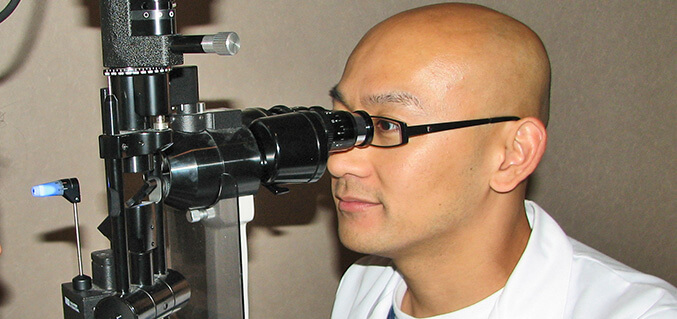 Dr. Duc H. Tran, D.O. brings a unique and specialized talent to Coastal Eye Associates with his fellowship in glaucoma. While glaucoma is Dr. Tran's sub-specialty, he will also be seeing general ophthalmology patients. He is board certified and a member of the American Glaucoma Society, American Academy of Ophthalmology and American Osteopathic College of Ophthalmology.
Dr. Tran, D.O. has recently located to Texas from California, where he completed his glaucoma fellowship at the Jules Stein Eye Institute at UCLA. Dr. Tran, D.O. received his undergraduate degree (B.S. in Biochemistry) from the University of California at Davis and graduated from NOVA Southeastern University College of Osteopathic Medicine. He completed his residency in ophthalmology from Genesys Regional Medical Center at Michigan State University.
"I am excited about bringing my skills to the patients at Coastal Eye Associates. Screening for glaucoma and understanding its risk factors should be a priority for everyone, especially if they are over forty years old."
Glaucoma is a leading cause of blindness and there is currently no cure available. There are often no symptoms experienced with glaucoma. Dr. Tran, D.O. advises, "Annual vision screening is crucial to early diagnosis of this disease."
Dr. Tran, D.O. is accepting new patients at all Coastal Eye Associates locations which include, Webster, Pasadena, Texas City and Alvin.