Lee Anne Collins, OD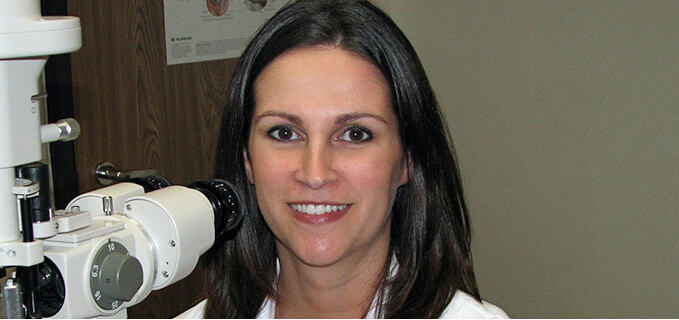 Lee Anne Collins, O.D. is a therapeutic optometrist who has been with Coastal Eye Associates since 2000. Originally from the Pasadena / Deer Park area, Dr. Collins started her training in the optometric field at an early age. While just a junior in high school, she obtained a job as an optometric technician, where she gained firsthand experience in the field of optometry. She continued to work there while she pursued her bachelor's degree at the University of Houston.
Upon acceptance into the optometry program, she concluded her four years as a technician to begin her professional education at the University of Houston College of Optometry. While attending optometry school, she was placed on the Dean's Honor List twice and was given a Letter of Clinical Excellence in Clinical Performance during her clinical rotations. Dr. Collins received her Doctorate in Optometry in May 2000, graduating as a Beta Sigma Kappa Honoree. After graduation, she has also done some work with the University of Houston College of Optometry by serving part-time as an Adjunct Assistant Professor and an Attending Doctor.
Dr. Collins was invited to join the team of doctors at Coastal Eye Associates upon completion of her internship with the group in 2000. She has worked at several of our locations through the years and served as Clinical Director at our refractive facility from 2007-2009. At our Webster and Alvin locations, she continues to perform diverse modalities of eye care, including exams for glasses and contact lenses, diagnosis and treatment of ocular ailments, and co-management in the care of refractive and cataract surgery patients. She works hard to provide excellent customer service and enjoys establishing a relationship with her patients.
Dr. Collins and her husband Chris live in the southeastern Pearland area. They have two daughters. Besides spending time with her family, Dr. Collins enjoys cake decorating, camping, sewing, and going to the movies. She is also an active member of her church.