William McMullen, MD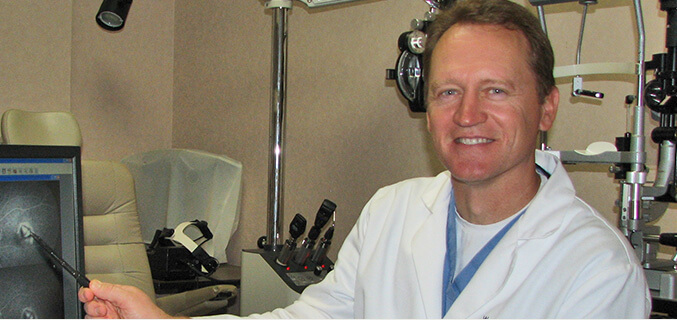 William McMullen, M.D. is a board-certified ophthalmologist who has subspecialty fellowship training in diseases and surgery of the retina and vitreous. He has been in practice in the Clear Lake area for the past sixteen years. He is a member of the American Academy of Ophthalmology, Harris County Medical Society, Texas Ophthalmology Association and the American Society of Retina Specialists.
Upon completion of medical school from the University of Texas, at Houston, Doctor McMullen completed a one-year internship at St. Joseph Hospital. Doctor McMullen continued his ophthalmic training with a three-year residency at the Massachusetts Eye and Ear Infirmary, Harvard Medical School in Boston. After completion of his residency program, Doctor McMullen completed a two year Vitreo/retinal fellowship program at the University of Texas Medical School at Houston.
Doctor McMullen and his wife, Mary, have three sons. His hobbies include gardening and the outdoors.